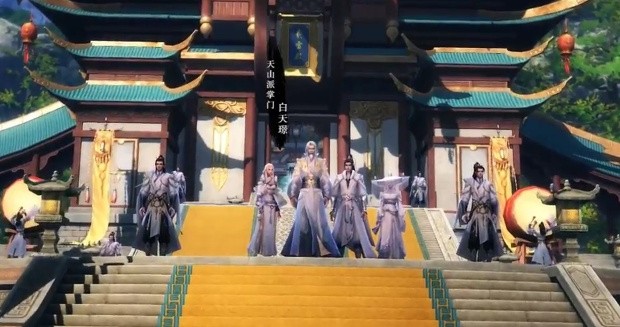 Age of Wushu just turned 7 in China, and Snail Games is celebrating with a big update that introduces the new Tian Shan Sect school. According to MMO Culture, who did the translation leg work and everything — this will be the last of the 10 proper schools in the game.
The Tian Shan can be recognized easily due to their white uniforms and swords, as well as their skill with the element of ice.
Unfortunately, MMOC seems skeptical that we'll ever see this update in English. But, for those of you interested, you can check out the trailer below.