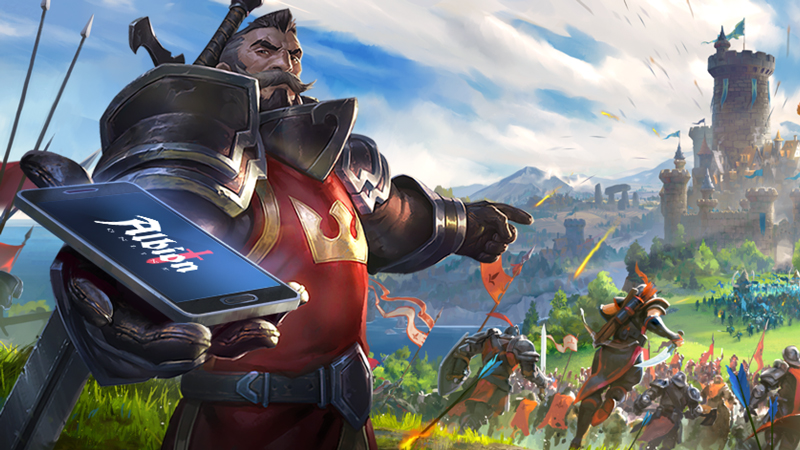 You probably already knew that Albion Online was coming to mobile devices this summer. What you might not have known was Sandbox Interactive's plans to offer full cross-play across all of the game's platforms: PC, Mac, Linux, iOS, and Android. Well, now you do, so you can proudly boast that you learned something today!
Offering the same experience as the desktop version, the mobile version of Albion Online will allow players to carry over their progression from one device to another. It's actually already launched in Germany, which you can read as a nice bonus for German players, or as a test in one country before the worldwide release.
That worldwide release will come later this summer, and you can pre-register for it now on the Albion site. Doing so will net you a unique Chimera mount skin when the mobile version launches, though you'll need to log in to both desktop and mobile to claim it.