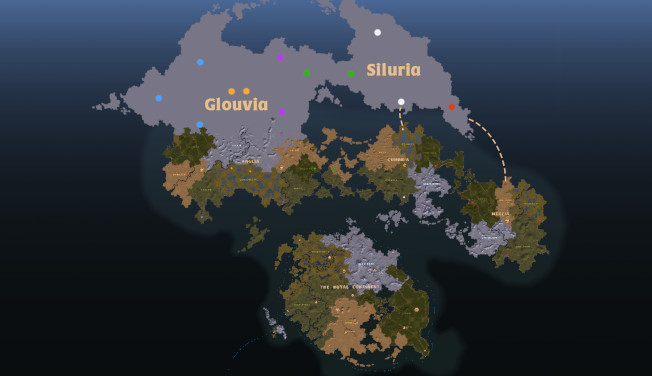 While the Albion Online team is hard at work reworking the Outlands for later this year, it's occurred to them that the new players coming in as a result of the full free-to-play conversion might want to be able to claim their own land in the game. This means expanding Outland.
To do this, the developers will be adding three new regions to the current map: Siluria, and West and East Glouvia. The new regions effectively double the size of the current map, leaving lots of room for the incoming players.
The new regions will be added during GVG Season 6 — hopefully early May. The territories within them will be up for grabs after two waves on the Second Invasion Day of Season 6. So by mid-May would be settlers can snag their own piece of Albion.
On a side note, the new territories will not contribute season points until Season 7 — just to keep things from getting messed up. Full details on the new territories, including how they will be accessed, is available on the Albion Online site.