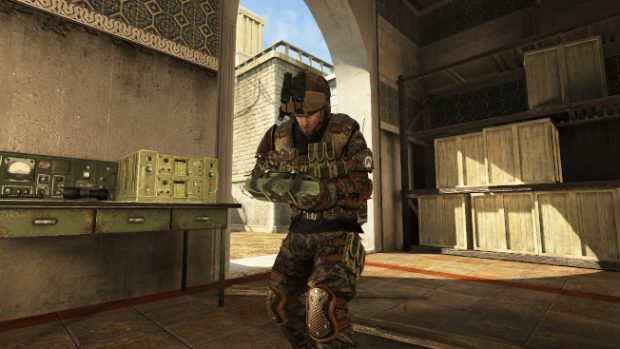 After shutting down in 2018 and coming back briefly under a slightly modified name in 2019 only to be shut down again, Alliance of Valiant Arms is once again making a return under its new owner, Neowiz. It's not available to play just yet, but those interested in getting back to the shooter shouldn't have too long to wait. The developer/publisher plans to officially relaunch the game on Steam at the end of March.
For those unfamiliar with the game, it launched in Korea in 2007 and later in the West in 2009. During its first run in the West it went through three different publishers: ijji, Aeria Games, and En Masse Entertainment, before shutting down in 2018. The game's developer attempted to bring it back in 2019 as the self-published title Alliance of Valiant Arms: DOG TAG. That lasted less than a month — from May 2 to May 29 — and never made it out of open beta. It did make it a bit longer in Taiwan, closing on July 30, 2019 and China, where it shuttered on September 25, 2019.
When the game returns, it will feature three different classes, over 30 maps and six mods. The mods will allow players to create their own missions for themselves and their friends. As with many shooters, there's also a weapons customization system.
Currently, Neowiz plans to release AVA on Steam on March 31. Of course, we'll find out how that goes when we get closer to that point. If you're interested in keeping track of what's going on between now and then, there is a Facebook page you can follow.