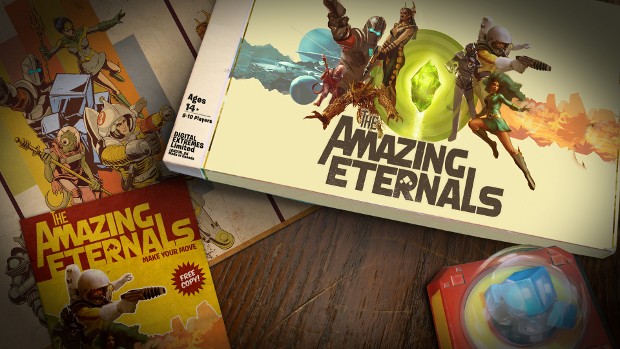 Literally minutes after getting the news that Amazon Game Studios' Breakaway was going on "indefinite hiatus," we have news of another hero shooter slamming on the brakes — this time it's Digital Extremes' The Amazing Eternals. MMOBombers who got a chance to play it thought it needed a lot of polish, and the Warframe developer seems to agree.
In a post on the game's forums, DE staff member Drew says that, due to "the current gaming landscape," the game wasn't attracting enough players for proper matchmaking and so the company has "decided to hit the pause button on development at this time." There's hope that DE can revive the game at a later point, as the developer goes back to the drawing board to "reevaluate the design and may revisit our intrepid heroes in the future."
If you were excited enough about the game to plunk your money down, don't despair. Over the next three days, Digital Extremes will be handing out refunds to people who purchased a Founder's Pack, though it may take three to five business days to fully process. The game's servers will remain online until midnight on Nov. 2.
Between this and Breakaway's failure to launch — and the increasing frustration from Cliff Bleszinski as LawBreakers continues to struggle — could it be that we've finally reached the oversaturation point for hero shooters? Probably, but it remains to be seen if it will stop developers from continuing to produce them, in the attempt to get some of that sweet, sweet Overwatch market share.