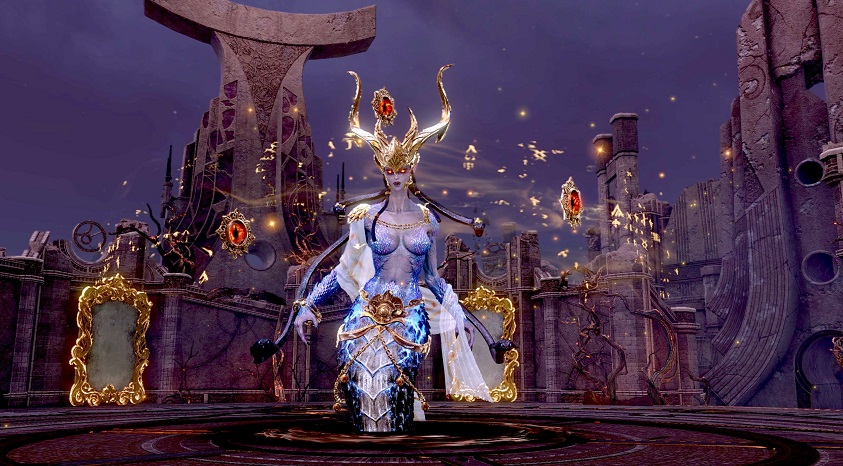 If it seems like just last week that the Rise of Nehliya update for ArcheAge was announced … well, it was. Today the update goes live for both ArcheAge and the pay-to-play ArcheAge Unchained, bringing a new region, a bunch of quests, and a little help for your farm.
Nehliya is "the biggest threat to Erenor so far" and you'll take her on after braving the dangers of Mysthrane Gorge and helping the Crimson Watch in a series of nine new main story quests. Along the way, you'll tangle with ancient Ipnya Machinery like the Risopoda, a giant rolling war machine that you can see in trailer below. Who knew that the "MM" in "MMORPG" stood for "Mad Max"?
Like a good capitalist, you can now hire workers to do your bidding in the form of farmhands, who help you tend your land and do Trade Runs for you. You can level them up to increase their capabilities, and maybe in a future patch, they'll form a union and demand 35-hour work weeks.
You can get more info on Rise of Nehliya on the ArcheAge website or check out the patch notes on the forums.