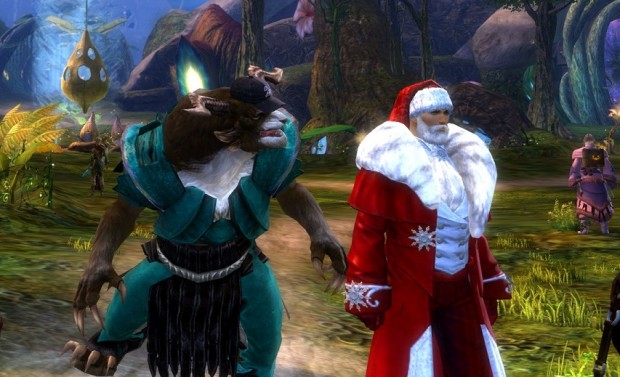 Usually people don't give and receive gifts until December, but ArenaNet has decided to get in the giving mood a little early this season, and nobody's complaining.
On Friday, Saturday, and Sunday, Guild Wars 2 players will be able to receive two free items from the Gem Store each day. Just log into the game, open the Gem Store (with the "O" key) and claim your free items. If you want to see what you'll be getting before logging in, the freebies will be announced each day on the Guild Wars 2 Twitter account.
In all likelihood, the gifts will be low-value items, like boosts or a Black Lion Key. But hey, free is free, and ArenaNet might just surprise us. Or maybe we'll all just get rocks.