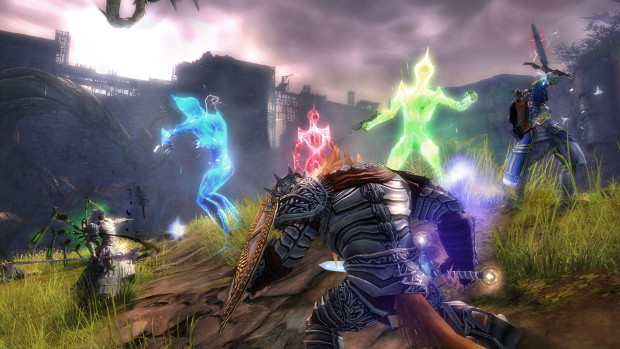 One of ArenaNet's New Year's resolutions involves you… if you're a Guild Wars 2 player that is. The company announced a new initiative in which they plan to host bi-weekly forum chats where players can ask questions of the developers. As they put it, it's their "take on the concept of a developer AMA."
The Guild Wars 2 ArenaNet Forum Chats (or GW2 AFC series) will launch in February. Every other week, the company will choose a single developer or a team of devs to hop onto the forums for a few hours and answer questions in real time. Players will be allowed to create threads to ask a question, give feedback, or just generally express their feelings about things.
To get things rolling, the ArenaNet team wants to know who players would like to hear from. So, they're asking the community to make suggestions. You can do that on the Guild Wars 2 forum.