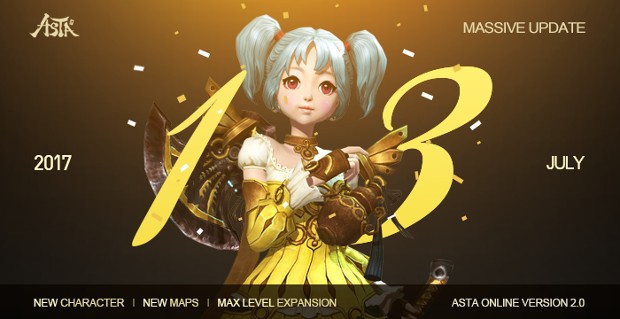 As part of tomorrow's regular maintenance, Asta Online players will be able to jump into Version 2.0. This update expands the ASTA world, adding a new class, map, dungeons, and more. It also implements a level increase. The list of major changes are as follows:
Adds New Rakshasa (Berserker Class) Tribe
Adds New Bulhwado Battle Area Map
Max Character level Expands from 50 to 55
Adds 3 New Raid Dungeons
Increase Max Skill Points
Increase Grade Limit on Fame & PvP
Adds New equipment for 55 levels
Adds New Cash Items such as Pets, Mounts, and Costumes
For those who might be a tad confused here thinking that 2.0 had already launched, it's important to note that it has been available in closed beta testing on Steam over the last month as a separate client. As of tomorrow, it will be implemented on the live client — also available on Steam.