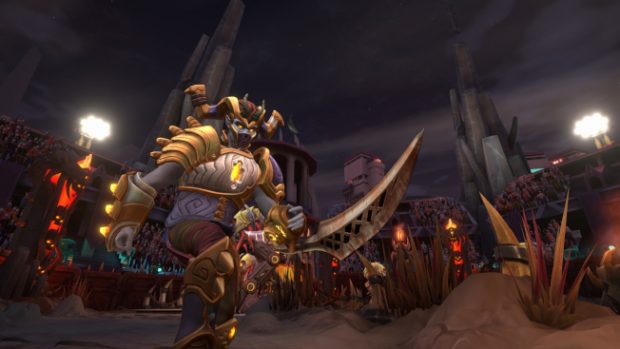 A new MOBA-slash-ball game is on the horizon. In July, developer/publisher Carnival of Creation will be launching Horns of Justice, a MOBA built around a "brutal ball sport where death is the only referee". Like most MOBAs, Horns of Justice requires players to master their classes, mastering spells and weapons and learning the tactics that will keep them and their team alive. Unlike most MOBAs, the game offers players a single-player campaign in which they can explore the universe and learn about the characters that live in it by playing through a single-player tournament.
The game offers players some variety in how they play, allowing them to combine fancy sportsballing with powerful spells, or even just gold old beatdowns into their own unique way of playing that they can use in multiplayer matches or the single-player campaign. Of course, most of the time, players will likely be in multiplayer, as the single-player campaign is only 5 hours long. It does features a branching storyline where player decisions impact the outcome.
While the game won't be launching until sometime next month, those interested in playing it now can request access to the playtest. Just hit the green button on the game's Steam page.