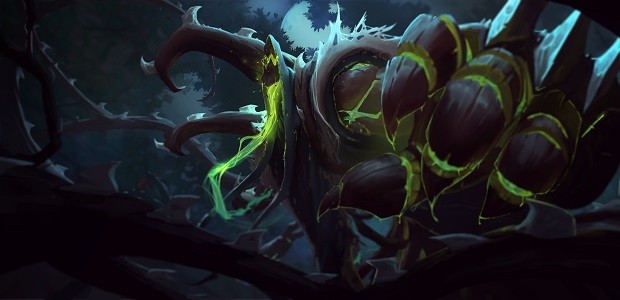 With just over a week to go until the full free-to-play launch of Battlerite, Stunlock Studios has one more goody for players. It's a new champion, Thorn "The Twisted Terror," fittingly announced on Halloween and coming to the game Nov. 8.
Thorn wasn't revealed in the usual manner, though. Stunlock Studios left a series of clues for players to ponder on Reddit and in the game itself, eventually leading to the big reveal itself. And hardcore Stunlock fans had another reason to be excited about Thorn, as he was a playable character in Stunlock's Bloodline Champions.
You can read more about Thorn and his lore on the Battlerite press site.