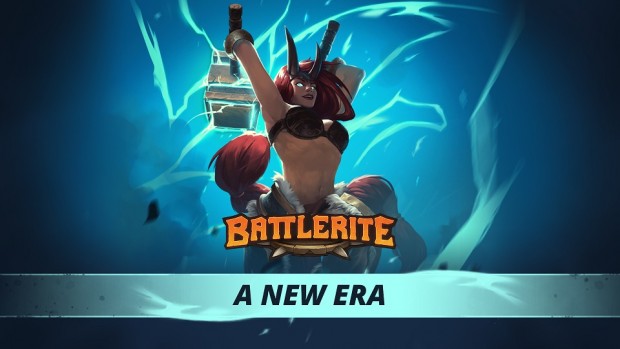 Stunlock Studios' highly anticipated arena battler Battlerite will finally exit paid early access and go free-to-play, launching in full on Nov. 8. That fulfills the promise made by devs to launch the game in late 2017 — which they then amended to "mid-Summer." But, close enough?
If you haven't bought the early access yet, and can't wait that long, you can hop into Bloodline Champions for free from Sept. 25 to Oct. 1. If you like it then and still can't wait the extra month, you can then pick up the early access version for 50% off, or $9.98. That will also gain you access to the game's Halloween event, starting on Sept. 29.
For the rest of the year, Stunlock's got a detailed roadmap providing lots of info about Battlerite's continued development. October sees a new UI and game mode, while November provides the launch as well as new champions, music, over 200 new items, and a dinosaur-themed "Prehistoric Event." In December, there's yet another new champion and a winter event, and then in 2018 … well, check out the roadmap for yourself. There's a lot to look forward to.