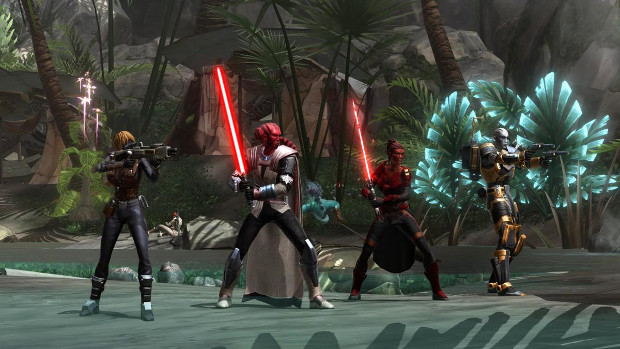 Just in case you thought you didn't have enough to do in Star Wars: The Old Republic right now, BioWare has decided to add some more grinding for you to do. This grinding comes in the form of 100 new Galactic Command Levels.
News of the new levels was revealed in a tweet on the SWTOR account yesterday.
Take your rule of the galaxy to new heights this spring.

100 new Galactic Command levels and exciting new gear rewards, on the way! pic.twitter.com/cyfqqZhDDf

— The Old Republic (@SWTOR) February 26, 2017
For players who might have been looking for new content, this probably isn't exactly what you were thinking of. But hey… I guess something is better than nothing?