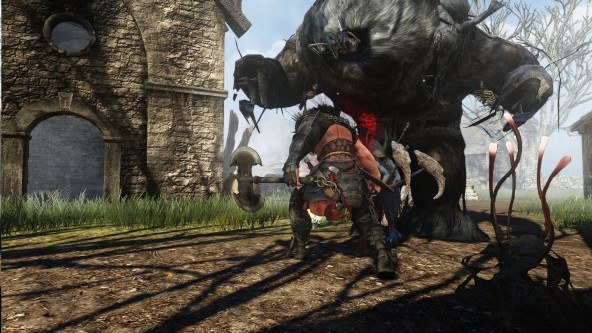 In an interview with MMOSite at this year's Chinajoy, developer Pearl Abysss confirmed Black Desert would conduct its first closed beta test for North American and European regions in early 2015. The news comes shortly after Pearl Abyss revealed Black Desert's current Korean publisher, Daum Communications, would also handle publishing duties in the West.
While Daum is currently looking to hire gaming veterans from the west to help facilitate that, the publisher is also working with Pearl Abyss to kick off the third Korean Closed Beta test in September, before transitioning into Open Beta in November. When comparing the two localisations, Pearl Abyss stated Black Desert's gameplay wouldn't be altered much, as the studio believes the MMO's medieval European setting is an ideal match for Western culture. However, Pearl Abyss said they may make changes based on player suggestions and demands.
We recently listed our top reasons why we're excited and also cautiously optimistic about Black Desert's release here in the West. What excites you the most about Black Desert?