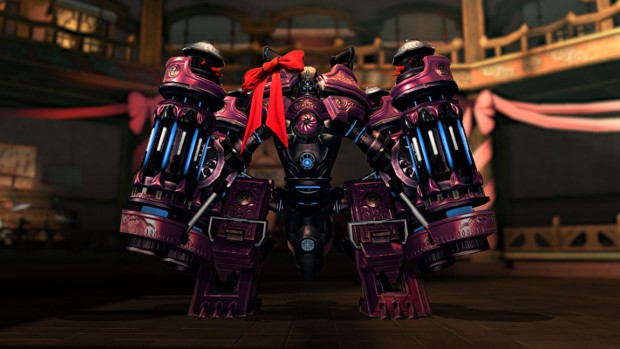 Today's the day. It's time for Blade & Soul players to challenge the lovely, pink, big, scary… in fact, bloodthirsty automaton, Princess Bloodlust.
The level 50+ Automaton Assault event launches today, alongside a variety of other content and tweaks. It's set to run until May 2nd. During this period players level 50 or over will receive the quest "Helping Hongsil" vin their Quest Letters. Once they accept the quest, they'll need to run to Hongsil's Workshop and complete the quest.
The event will run until May 2. During this time, there will be plenty of rewards to earn. Players can even pick up items every 10 hours via the Inventor's Jackpot. So, get in there and start earning that sweet, sweet loot.