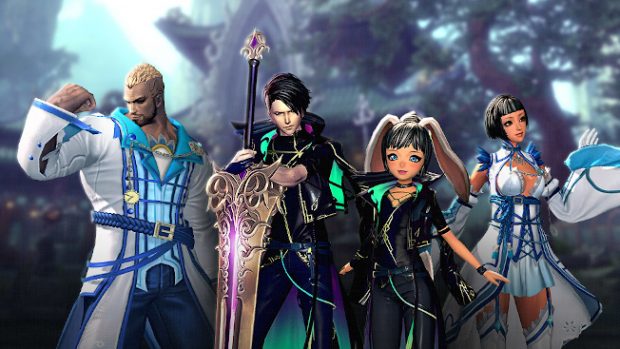 It's party time! Blade & Soul kicks off its 4th-anniversary celebration today, offering players a selection of activities, rewards, and more. Throughout the event — which runs until February 19 — players can complete specific daily quests to earn anniversary coins and Resolution Tokens that can later be traded for different items.
Players will also receive a special new costume and weapons based on the winning designs from the 2019 costume design contest. These can be claimed in the Hongmoon Store for free. There's only one per account though, so make sure you get them for the character you really want them on.
A full rundown of all available quests and rewards is available on the Blade & Soul site, along with images of the free costumes and weapons available to all players.