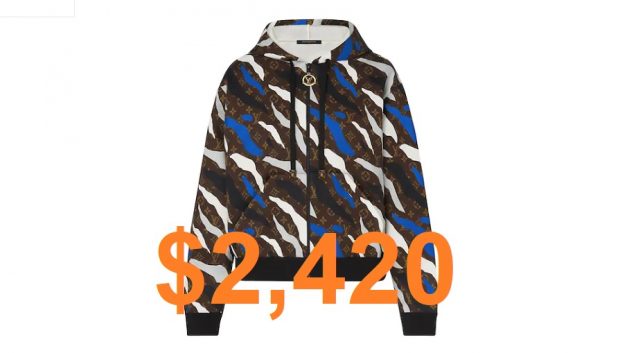 On Black Friday last year, I bought an Overwatch League jacket for $25. It was discounted from $100, which is a bit steep for a simple jacket, in my opinion. Or maybe I'm just cheap. (Answer: Yes, I am.)
In any case, if a $100 jacket is "a bit steep," then a $2,420 jacket is the Mount Thor of jackets. That's what a zip-up hoodie will set you back if you want some high fashion to go with your high KDA — and high credit card bill — courtesy of the LVxLoL selection from Louis Vuitton and League of Legends.
The online catalog for LVxLoL will have you lol-ing at some of the prices for vaguely League-branded merchandise from the luxurious clothier. The $2,420 hoodie isn't even close to the most expensive item listed — that "honor" goes to the silvery leather biker jacket, which is a mere $5,650. It appears to be designed with ladies in mind, however, so I'll have to settle for my gauche hoodie. Oh, the horror.
The least-expensive item is a bandeau that goes for $170. Need a belt? That'll be $575, thank you.
Even a simple T-shirt goes for $670.
My theory? Nobody, least of all Riot Games, expects anyone to actually buy these. They're just put out there to make you feel better about microtransactions. $10 for another champion skin doesn't seem so bad when compared to a $940 pair of biker shorts, does it?