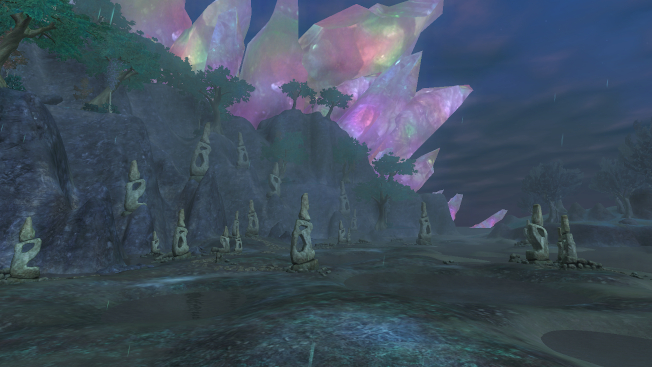 Daybreak is really celebrating EverQuest II's 15th anniversary (I believe the traditional gift is crystal, which might explain the image above) with a new expansion, Blood of Luclin, in which players will get to explore the game's moon to stop the threats to their own world. Currently, the EQ2 team is preparing for the expansion's upcoming beta test on November 5 — but, of course, they encourage players to go ahead and get their preorders in.
Blood of Luclin will add an additional 10 levels to the cap — both adventurer and tradeskill — as well as new quests. There's also new raid content on the way, as well as a new feature, titled Overseer, that allows players to recruit agents to do their bidding.
Following the expansion's launch, on November 7, a special anniversary event will kick off in-game. The Heroes' Festival will return with a few update, and there will also be a new event titled "Dragons Attack." Details on this event will be made available later.