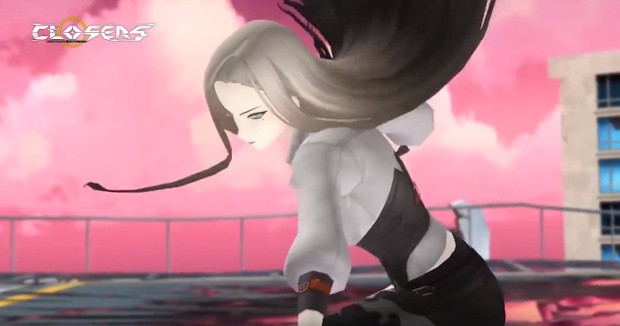 The latest character to join the Closers lineup is a card flinging Rogue by the name of Harpy. (Think like X-men's Gambit… But, you know… A girl…and probably not Cajun.) The new character hits the game's servers today as part of the latest update and En Masse is holding a limited time event to encourage players to try her out.
Between now and May 30 (May 29 at 11:59 pm Pacific, actually), EME is offering rewards to anyone who reaches level 20. The pack includes the following items which will be dropped into player accounts by June 1.
Pirate Washing Machine ×5
Elite Status (1-Day
500 EMP
Midnight Phase Wings (AAA Tuned, 30-Day)
Permanent Shark Accessory
In addition players who have hit level 20 on Harpy will want to catch the Closers Twitch stream on May 31 for a chance to win a Deluxe Collector's Pack. The pack contains a variety of items including a costume set and 30 days of elite status.