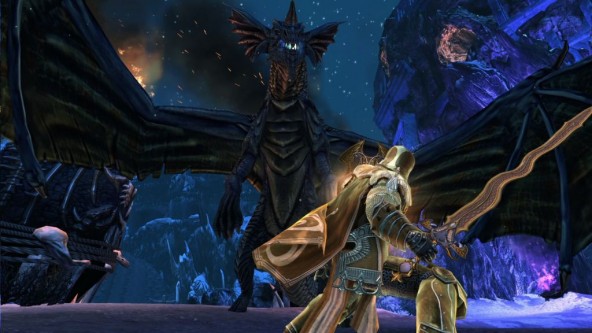 For most games, Open Beta is a chance to iron out the last few bugs, balance issues, and UI problems before officially launching. Other times it's a frustrating sea of glitches, exploits, and crashes that can wreak havoc at the peak of the MMO's attempt at capturing their audience's attention. Unfortunately for developer Cryptic, Neverwinter Online's recent problems seem to lean toward the latter, from a massive economy crippling currency exploit, to players creating speed leveling dungeons by abusing mob placement and glitches that allowed players to one shot heroic bosses. 
After shutting down servers for hours, closing the Auction House for almost a week, and implementing a 7 hour player rollback, deemed Caturday, the team at Cryptic has put Neverwinter back on track. As a way of thanking players for continuing to play through such setbacks, a small package was given to all characters (details available here).
Not okay with leaving the situation as is, Neverwinter's Lead Producer, Andy Velasquez, released a very honest and detailed news post discussing where the game currently sits. He candidly reviews several of the issues the game has had up to this point, and how the development team has worked to resolve them. He also discussed some of the future additions, improvements, and modifications planned for Neverwinter.
Some of the more critical improvements had to do with network connectivity, with the goal of vastly reducing server disconnects and lag issues, and character balances, in order to ensure all classes are both bug/glitch free and most importantly enjoyable to play across all content. There was also talk of Neverwinter's first PvP/PvE raid, Gauntlgrym. No exact date for the update was revealed, but look for it to be added to the Open Beta within the next few weeks. Also on the horizon are new companions, zones, mounts, mechanics, Paragon Paths, and a new "ranged" class.
If you'd like to know more about what's going on with Neverwinter, you can check out Andy's article here.