Merc Elite Key Feature Trailer Gives First Gameplay Glimpse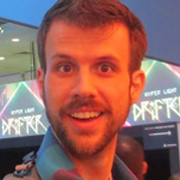 By Michael Dunaway, News Editor
Posted:
It will always be a slow news day when the editor's PC decides to have a meltdown. Computers seem so fickle today, one minute your changing out a fan and the next minute your having to replace your motherboard.
But late news is better than no news and I aim to deliver. Prior to my electronic catastrophe, I caught wind of a new trailer for Bigpoint's MOBA Merc Elite. While there was initially speculation on how the shooter MOBA would handle, we can now see it will retain a similar camera perspective while adding additional cover mechanics, tweaked "fog of war" and directional attacks similar to those found in other top down shooters.
One of the first things you may notice is the lack of auto attacks, a mechanic we often overlook, but one that most MOBAs utilize. No auto attacks make sense given Merc Elite is a shooter, instead players can fire their weapon while free aiming with their mouse. The fog of war is no longer fog, but instead a vision range bound by line of sight. The moment you turn a corner your vision shifts to view the stretch of visible area in front of you and as you move forward, your vision behind you diminishes in a cone, making it easy for an enemy to sneak into a blind spot if you aren't careful.
The game certainly has more of a shooter vibe then MOBA, as I saw no signs of lanes or creeps, but instead found domination to be the trumpeted game mode. That's not to say a MOBA needs those things to be a true moba, but besides individual classes having access to a set of activatable abilities, the game seems to lend itself more towards a top down shooter set in an arena. And what shooter isn't set in some sort of "arena"?
Still, the game posses some interesting gameplay and I'm sure many of us welcome the idea of a MOBA that attempts to stray away from mechanics that others seem so eager to copy instead.
The closed beta is currently underway with signups open on the official site here.
Related Articles
Got a news tip? Contact us directly
here
!
---
About the Author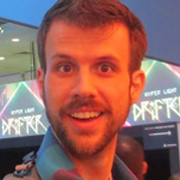 Michael Dunaway
,
News Editor
Michael Dunaway has been part of the MMOBomb team for years and has covered practically every major Free-to-Play MMO title since 2009.
---
Read Next
You May Enjoy