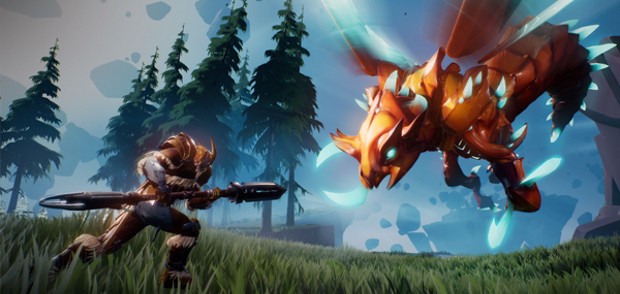 If your experience with the launch of Dauntless' open beta was anything like mine, you probably spent half of it waiting in line, hoping the queue would drop. Well, Phoenix Labs has apologized for that, sending out an email inviting everyone back for another round and noting that they have fixed "many of the bugs that may have prevented [us] from playing."
Obviously, things weren't bad for everyone, though, as there had to be someone in there playing. And during that time it appears they kept pretty busy, killing over 2000 bugs and participating in more than 5 million successful hunts.
Oh. And just in case you wondered where those long lines came from… Well, it seems there are currently nearly 900k slayers with over 90k new ones signing up daily. You can take a look at the infographic below for more of the fun stats.