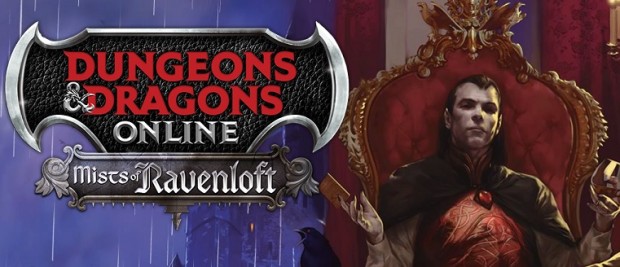 Ready for Ravenloft? Dungeons & Dragons Online's newest expansion, Mists of Ravenloft, is now available for pre-order. As with most of Turbine's/Standing Stone Games' expansions for DDO and LotRO, it comes in three flavors.
The Standard Edition comes with the Mists of Ravenloft expansion, the Aasimar race, and a "Survivor's Package," containing 20 Astral Shards and Supreme Resurrection Cake. (I hope it's chocolate, I can't stand any other flavor of resurrection.) That package goes for $39.99, while the Collector's Edition retails for $79.99 and the Ultimate Fan Bundle goes for $129.99, each containing more and more goodies. It's notable that the new race, the Aasimar, is included in the base package. It's likely that SSG realized its mistake with the locking of a new race behind premium bundles for LotRO's Mordor expansion, which prompted significant outrage among fans.
You can pre-order Mists of Ravenloft by following this link. The expansion is scheduled for launch on Dec. 5, though, as with Mordor, SSG is reserving the right to push back the launch until Jan. 5.