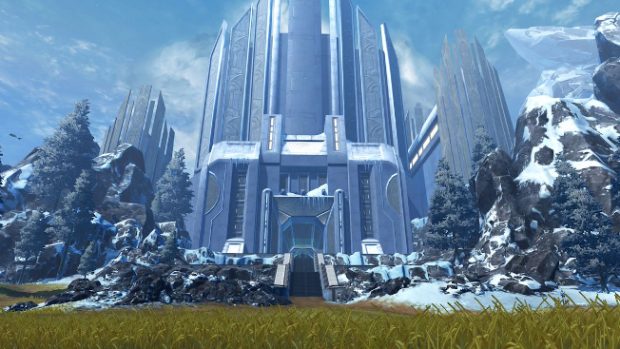 After a short delay, Bioware has released Star Wars: the Old Republic's Pinnacles of Power update. Originally scheduled to release earlier this week, the update hit a small snag when the dev team detected a last-minute issue. Now, it seems everything is good and ready to go.
The update includes new story content and gives players a chance to pick up their own mountain home on Alderaan. It also makes a ton of changes and adjustments, but content-wise, those are the two biggies.
The story content picks up just after the Sith Empire's assault on the Meridian Complex Shipyard. Things are only getting more heated and both the Galactic Republic and Sith Empire are gathering on Odessen to plan an attack. The story will evolve from there.
If you're interested in reading the patch notes, they are available in full on the SWTOR site.