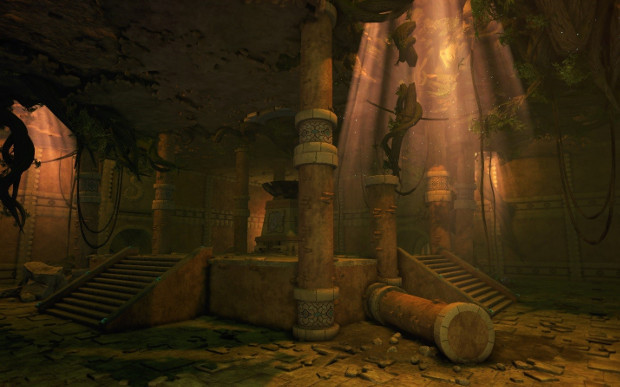 A new area is being added to Neverwinter, expanding upon the games most recent module, the Lost City of Omu. Known as the "Undercity", this area is an explorable labyrinth of tunnels below the ruined city. There players will find old shrines, new monsters, and — of course, treasure.
As with the city above it, the Undercity was once a marvel. But as the main city was abandoned and fell into disrepair, so too did the Undercity. Crumbling debris and overgrowth made some areas nearly inaccessible. And, if that were not enough, the Undercity has also been subject to flooding, both of the water and lava kind.
In the latest developer blog, the Neverwinter team offers a look at the nine shrine rooms that can be found in the area. Each is a unique space all its own matching the gods they were designed to pay tribute to. While they are all underground, players will find the developers did their best to set them apart from each other in mood, lighting, and other environmental features.
A brief rundown of each room — along with pictures and info on which god they belong to — is available in the developer blog. You can also get a general overview of the Undercity in the video below.