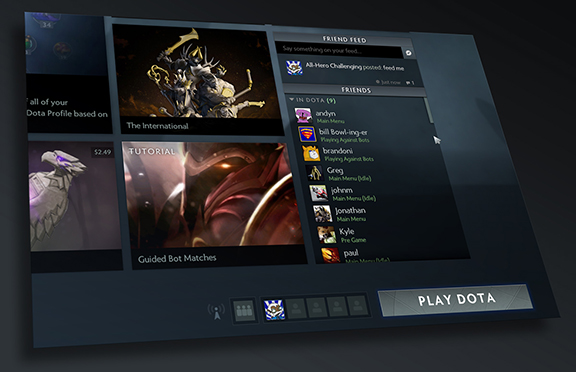 Valve has finally pulled the trigger on its "Reborn" update for Dota 2, which we previewed a couple months ago, switching the game over to the Source 2 engine and making a myriad of other changes that rate as probably the biggest patch the MOBA since its launch.
Seriously, there are a lot of changes, and you can read them all here. Most notably, there's a new friends list on the main dashboard, you can search for all global player item types, and there have been lots of fixes to missing or improperly rendered particle effects. Ooh, shiny.
There's still a lot of work to be done, as Valve states that "Over the coming weeks we'll be updating the game frequently to fix issues and refine the experience based on your feedback." We're sure that a major change like this isn't having any unintended consequences, but what do you Dota 2 players think?