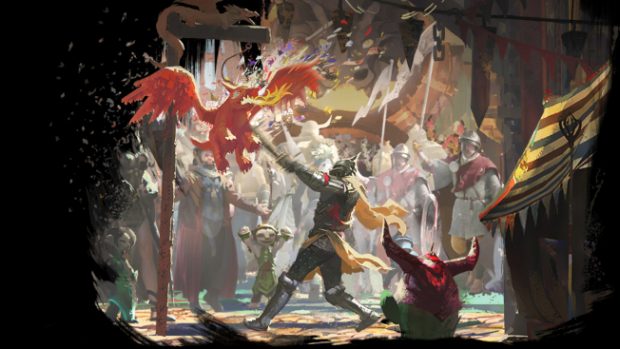 Once again, it's time for Guild Wars 2 players to celebrate Zhaitan's defeat with the annual Dragon Bash. Think of it like The Simpson's Whacking Day, only for dragon pinatas instead of snakes.
The event kicked off today and includes races that players can bet on or be part of, a massive Kralkatorrik hologram in the sky, and giant holograms that players can battle. And, of course, there are plenty of in-game rewards to be had — like holographic weapons. (This year is big on the holograms, it seems.)
In addition to the normal in-game celebration, NCSoft has teamed up with BenQ and Astro Gaming to give away gear, including a monitor, headset, and MixAmp Pro. To enter, players will need to participate in Dragon Bash — which means you'll just need to do what you do anyway.