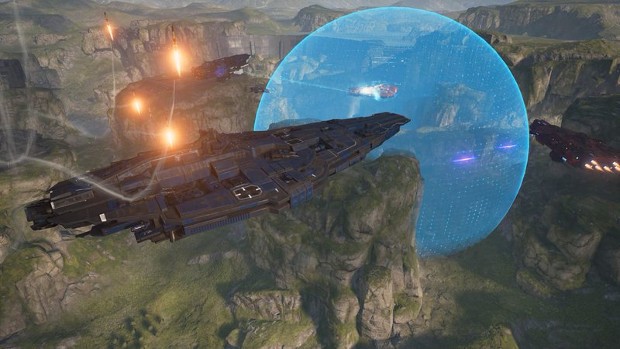 A new content update has been released for the PC open beta of the spaceship fighting game Dreadnought. A highlight of this new update is the inclusion of the new Conquest game mode, which allows two teams to compete against each other in a battle to capture and defend control points throughout the map. While the mode is still technically in development, it's been made available as a "playable preview".
To give their own spin to the mode, YAGER has added something called "territory linking". According to the press release, territory in conquest will shift in real time with the movement of player ships and the control points held by them. As allies move close to one another or one of their control points, their territories link and expand. At the same time, if an enemy ship intersects linked points, takes a control point or kills a player, they'll sever the links.
The new mode is available to try out today. Just keep the fact that it is a work in progress in mind. If you'd like to know more about it before jumping in check out the patch notes on the game's site.