Dungeons & Dragons Online: Menace of the Underdark Revealed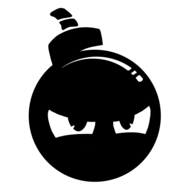 By

MMOBomb Staff,
January 19, 2012

Warner Bros. Interactive Entertainment and Wizards of the Coast unveiled Dungeons & Dragons Online: Menace of the Underdark, the new expansion to the free-to-play MMORPG developed by Turbine. Menace of the Underdark launches in the Summer of 2012 expanding for the first time into the beloved Forgotten Realms setting and the vast subterranean world of the Underdark, an increased level cap, the new Druid class and much more!
"2011 was a year of growth for Dungeons & Dragons Online as we celebrated our fifth anniversary and completed a successful launch of the game in Europe," said Fernando Paiz, Executive Producer of Dungeons & Dragons Online. "2012 is going to be our biggest year yet with a wealth of new content throughout the year including the launch of our first expansion pack. We are very excited to expand into the Forgotten Realms setting with a whole new storyline, level cap increase and the new Druid class!"
New Features:
Journey to the Forgotten Realms- Experience the classic fantasy and adventure of D&D's most imaginative and renowned setting. Arrive in the village of Eveningstar and adventure through the surrounding King's Forest wilderness area where the citizens of the nation of Cormyr must unite to face a new threat to the Realms.
Brave the caverns of the Underdark- Come face to face with the Underdark Drow and Lolth, their Queen and goddess, as you explore this vast and twisted, subterranean world. Infiltrate the Drow stronghold of Shindylryn – the city of portals – where Lolth's forces work to further her schemes.
Attain Epic levels to 25! Forge your Epic Destiny and create a unique Epic hero with powerful character customization options as you advance beyond level 20 to epic level 25.
Play the Druid Class- Play as the all new shape-shifting Druid class! Wield nature's magic or transform into a powerful animal form with this classic D&D class.
Players can download and play DDO Unlimited for free by visiting http://www.ddo.com.
Got a news tip? Contact us directly
here
!
---
You May Enjoy