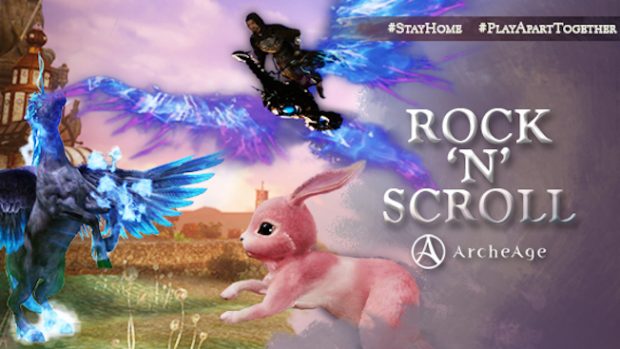 Between now and May 20th, ArcheAge players can load up on all kinds of useful items just for spending time in the game. The Rock 'N' Scroll event kicked off yesterday, and during this event, players can purchase a Ruby from the Marketplace for 50 Gilda Stars. Only two Rubies are allowed per account, but that's okay because they can be upgraded.
That's where play time comes in. For every hour played during this event, players will be rewarded with a Gem Upgrade Scroll that can then be used to upgrade their Rubies to a variety of higher level gems — Prismatic Diamond being the highest. Each gem type offers players a different item ranging from scrolls and elixirs to crates. The Prismatic Diamond rewards players with an Eternal Synthesis Crate containing different bundles.
A listing of all the available gems and their rewards — including details of the two crates — is available on the ArcheAge site.