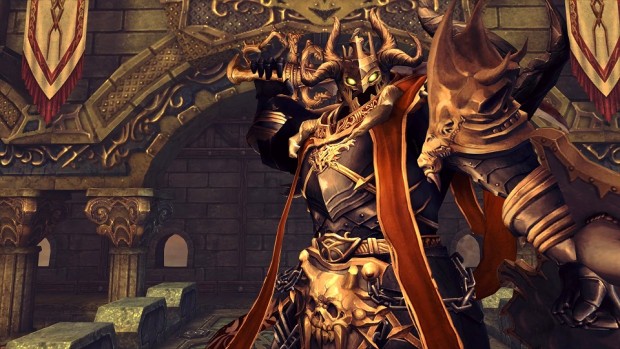 There's a new game in town, and it's … well, an old game. Warlords Awakening is on Steam, developed and published by Playwith Games. It's going to go into early access later in 2018, and will allow players to go "on a journey to become an Elite Lord with an action packed story and ominous monsters around every corner."
"Elite Lord"? Wait, that sounds familiar …
Indeed it does. Warlords Awakening is a new version of Elite Lords of Alliance, a.k.a. ELOA, which launched in 2015 and shut down 10 months later — and then relaunched two months after that and shut down again last August.
If you're skeptical of the third time being the charm for ELOA/Warlords Awakening, you're not the only one. Playwith has posted an FAQ on the Steam page, where the first question is "Why should we expect anything different from a game that has shut down?" Their answer basically consists of throwing the previous publisher under the bus, saying that it was "never serviced properly" and that "there was a clear disconnect between the user's feelings towards the game and how it was presented." Naturally, Playwith pledges to do a better job this time around.
Oh, and don't worry, they promise the game isn't "another cash-grab or pay 2 win title." Not that we think it will be, but that's what everyone says.