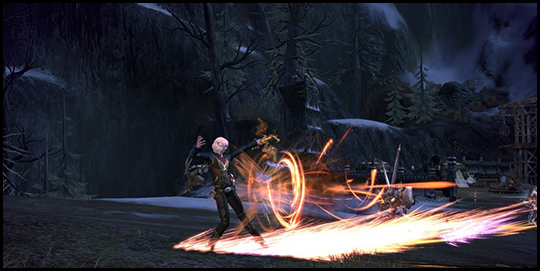 En Masse Entertainment has just recently announced a series of new updates are on their way for the action MMORPG TERA. Scheduled to be released in phases, the content updates will increase the level cap to 65 (the first increase since launch), adding new skills and glyphs which players can put to use in the brand new continent of Northern Arun which is said to play host to the 4th largest city in-game.
A new zone also means new instanced dungeons for players to complete including a so called "competitive instance". Keeping with the competitive tone, guilds will also be able to compete against one another for new seasonal guild housing additions. Other notable additions include improvements to enchanting, the ability to combine crystals and artifacts and a quest guide.
Currently, the first update is scheduled to go live in Korea on July 23rd with En Masse tentatively planning for a North American release before the end of the year. As for the EU, Gameforge who handles publishing duties for TERA in the EU has yet to speak on the matter.
A few more details can be found by checking out the Korean newsletter released by TERA developer Bluehole Studio, however it's of course in Korean. That being said a quick Google translation can net you some tidbits of info if you just can't wait to learn more and you don't mind some fairly confusing translations.