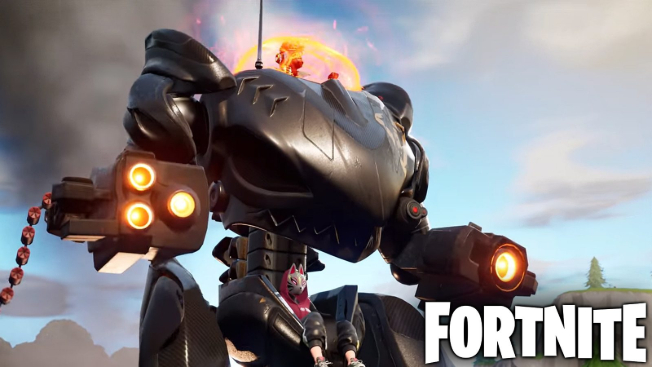 It hasn't been a month since mechs were added to Fortnite Battle Royale, and — as we should all probably expect — some people aren't all that happy about it. In fact, some players have been calling for the mech to be removed, creating a hashtag for it and everything.
The complaints, in general, are applied to how powerful the mechs are when it comes to defeating their usual measures. Epic has budged some — reducing the spawn rate of the mechs in-game — but they seem to have no intention of doing more than that. Instead, they published a post addressing players concerns and noting that the logic behind the mech is to give players who otherwise would not be able to, a chance to win and maybe have a little fun for once.
The post includes handy charts that show how many eliminations the B.R.U.T.E. mech actually achieve in-game and what percentage of eliminations overall those count for. Turns out, it's not a whole lot — probably less than 5% per each type of game mode. The most eliminations take place in Duos and average a little over 6 per game — so, around 90% of eliminations in that mode are achieved by non-mech players. That doesn't seem too bad.