EvE Online Developer CCP Unveils new PC oriented FPS Project Legion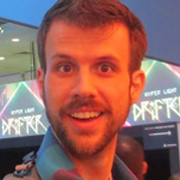 By Michael Dunaway, News Editor
May 2, 2014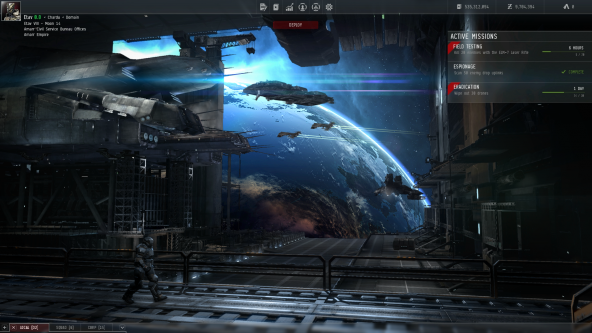 Icelandic developer CCP has announced its taking on the development of a new PC oriented FPS called Project Legion. Unveiled during EvE's annual Fanfest, Project Legion is less a port of the PS3 exclusive Dust 514 and more of a celestial Frankenstien, using salvaged bits of some of the best of Dust and combining them with an actual sandbox environment more akin to what players may expect to find in EvE Online.
While Dust 514 focused heavily on mercenaries fighting each other over contracts offered to them by EvE players themselves, Project Legion is as much PvE as it is PvP. In an interview with PCWorld CCP described how players will travel to remote planets in order to face local threats with other players. These areas which are akin to EvE's "hi-sec" zones, are more focused on player cooperation and social interaction.
The loot gained from these areas can then be sold to other PvP players who venture out into Legion's equivalent to "low-sec" zones where friendly fire is enabled and PvP contracts can fulfilled. That isn't to say everything will take place in the sandbox, CCP did go on to say Legion would feature traditional game modes alongside the sandbox although it was unclear to what extent they would cross over.
Project Legion is still in a purgatory state of development similar to how EvE Valkyrie began, which means CCP has yet to pull the trigger and fully commit to its development. CCP's Shanghai office which was responsible for creating Dust 514 has been working on Project Legion for only a few months. If the studio does decide to move forward with its development, Project Legion will be Free-to-Play, with CCP stating that due to their experience with Dust, they've "learned how to make it non-frustrating".
Project Legion is being developed in Unreal and currently only has the following prototype gameplay footage available:
Got a news tip? Contact us directly
here
!
---
About the Author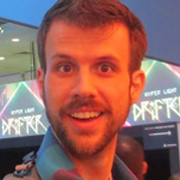 Michael Dunaway
,
News Editor
Michael Dunaway has been part of the MMOBomb team for years and has covered practically every major Free-to-Play title since 2009.
---
You May Enjoy