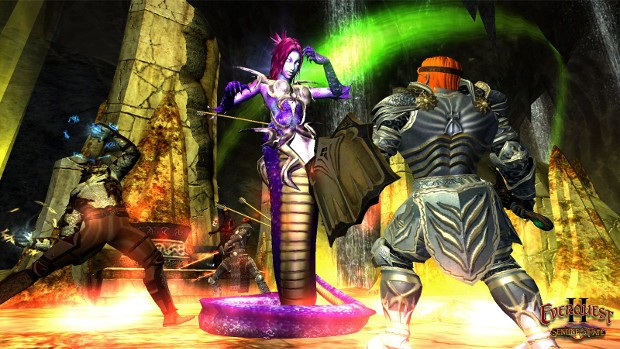 According to Daybreak Games, Fall isn't just for Pumpkin Spice… well… everything. That is, of course, unless it's a Pumpkin Spice Expansion. Okay. The new EverQuest II expansion probably doesn't have anything new to do with the pumpkin spice obsession people seem to get around this time. But the devs have declared Fall expansion season.
Today, Daybreak announced the game's 14th expansion, titled Planes of Prophecy. It takes players to the Planes — the Plane of Magic, the Plane of Innovation, the Plane of Disease — and Solusek Ro's Tower. These regions are fraught with dangers, including a mechanical sentinel known as the Manaetic Behemoth.
Planes of Prophecy is set to launch sometime in November. Until then, players can check out the expansion's prelude story-line — already available on the servers. More information on the update, including a sale on Kunark Ascending, is available on the EverQuest II site.