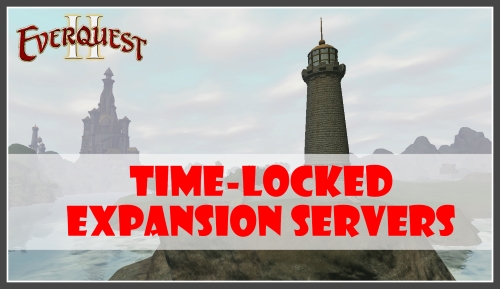 EverQuest II is set to launch 2 Time-Locked Progression servers sometime today. Stormhold, the PvE server, and Deathtoll, the PvP server, will allow EQ2 players to decide the destiny of each server as players jump into the free to play game and experience the MMORPG as new players experienced it during the initial release and through subsequent expansions.
While EQ2 is free to play, these Time-Locked Progression servers are not. To access these servers players will have to be All Access members. All Access carries a monthly subscription charge of $14.99 per month when paid by month.
Not sure what a Time-Locked progression server is? I'll let EQ2 Q&A answer that for you:
These are special servers for All Access members that are locked to a period in EverQuest II's history. As time passes additional expansion content unlocks on these servers. You can vote on unlocking preferences in our polls starting today. We will also be polling each server community after launch so those players can determine their server's future.
You can find out more information on the Time-Locked server beta here as you get ready for the official launch later today.