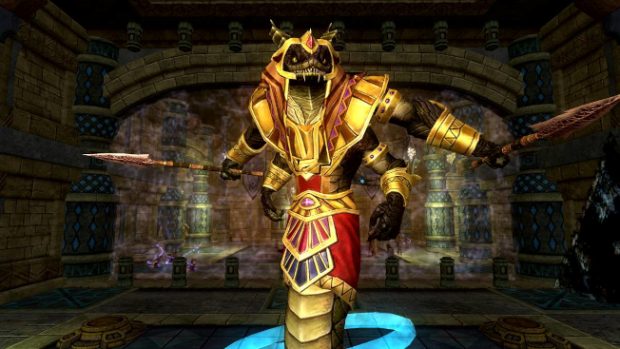 Game Update 117: Tyranny of Whispers has landed in EverQuest II, making plenty of changes and adding new content. The update features class updates and adds several new quests, missions, dungeons, and Overseer Season 3 content.
The new quests consist of a new guide quest, nine new collection quests, and two new adventure signature quests. As far as the missions go, there are four new ones: three for Vex Thal (Heroic, Solo, and Heroic Challenge) and a new Weekly Outdoor mission. The new dungeons also focus on Vex Thal and include the following:
Raid dungeons:

Savage Weald: Shadow's Hold [Raid]
Vex Thal: Beyond the Veil [Raid]
Heroic and Solo dungeons

Vex Thal: Den of Shadows [Heroic I]
Vex Thal: Den of Shadows [Heroic II]
Vex Thal: Den of Shadows [Solo]
Challenge Heroic dungeon

Vex Thal: Edge of Oscuris [Challenge]
Finally, the new content added with Overseer Season 03 – Kingdom of Sky includes new achievements and rewards, 30 new quests, 30 new agents, and about 5 new traits.