Final Fantasy XIV Fans Get A Closer Look At 6.1 "Newfound Adventure" During This Morning's Live Letter
New story, new role quests, new tribal quests, the return of Hildy, and more.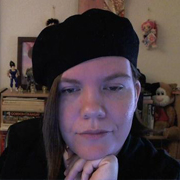 By QuintLyn Bowers, News Editor
Posted: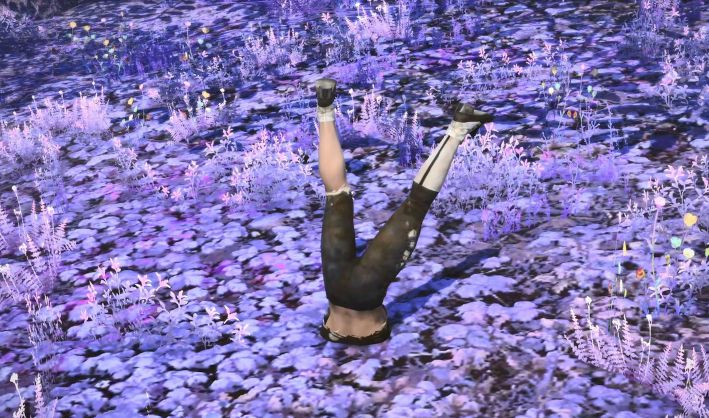 It's time to get a little excited, Final Fantasy XIV players. Patch 6.1 and that fresh content you've been wanting is creeping up on us. No, we still don't know exactly when it will hit, other than sometime in April, but in case you haven't been looking at your calendars lately, April is not that far off.
This morning's live letter, number 69 (Yes, we know…"Nice".), was far more concise than those we've experienced recently. Part of that is likely due to the lack of live translations this time around, but it can also be attributed to the fact that a lot of the upcoming content has already been discussed a few times. Instead, Director/Producer Naoki Yoshida and Global Community Manager Toshio Murouchi offered players some of the finer details on what to expect from 6.1 – like the update's title.
Any of you who guessed "Newfound Adventure", have a cookie. You were correct. This seems appropriate considering the recent focus in-game on reminding us that we're not just the Warrior of Light, god slayer, and saver of worlds. We did start out just looking for some dungeons to explore, treasure to find, and folks to party with along the way. Right?
As noted, this morning's stream was not translated, so we've had to rely on some others to do the translating for us – in this case, Erren Van Duine on Novacrystallis. We'll also have a video from Mr. Happy below because we love him and he loves…well, at least Mike. (Seems like a bit of a bromance there, really.) We'll also skip over anything we've already told you – unless they expanded on it. You can find that information in the last live letter post.
So, story content…the new round of MSQ content will arrive with 6.1, kicking off a few months after the end of Endwalker. It will continue the story, somewhat. Remember, we're back to being adventurers. We just have a reputation and a lot more friends. Speaking of friends, Tataru's story begins with the update. However, we're waiting until 6.15 for Hildy. Gotta wonder what that himbo's been up to. For those of you who have actually done all the Endwalker role quests, look forward to some additional story content there as well. And, while you're busy completing quests to get to the new story content, maybe make sure you've done the "Steppe Child" and "What's in a Parent" quest lines so you can begin work on the Arkasodara tribe quests when the update drops.
Of course, the new update also includes some more endgame content. So far the list includes a new "secret" dungeon, the Endsinger's Aria trial, the Ultima's Bane (Unreal) trial, and the first part of the raid that we imagine will give us the info on the Twelve that Emet-selch was going on about. There's also a new Ultimate Duty coming in Patch 6.11 – Dragonsong's Reprise.
On the lighter side of things, start praying to the lottery gods, Ishgardian Housing is so close we can taste it. (Tastes like stone and ice.) The only details provided in this stream are that we'll get more details in the second part of the Patch 6.1 streams. In that same light content/RP-ish area, it seems they've put some thought into making the RP folk's lives more lovely. The addition of Adventure Plates, originally named "Calling Cards" like those things people would leave at someone's house when they visited during the Victorian period, will allow players to easily display their profile with customizable character portraits and more. And, for those of us who have a hard time remembering all things lore, because there's just a lot, The Unending Codex is here to save the day. It will feature a glossary of characters and terms through Patch 6.0 and is unlocked via the 6.1 main scenario.
Data Center travel: That's coming in Patch 6.18. When it arrives, players who visit other data centers will wear a tag. It will have the same restrictions as the World Visit System, with a few additional ones. Things such as Free Company chat, cross-world linkshells, and PvP teams fall into that category.
On a few additional notes, Little Ladies' Day will rerun later this month – on March 14. It will run until March 31. And, if you're someone versed in French and/or German, you may want to see about becoming a translator for the XIV team. They have some freelance positions open.
Finally, this was not part of the Live Letter, but if you're concerned about the return of housing auto-demolition…don't be…yet, anyway. The XIV team has decided to delay it for an undetermined amount of time due to the current goings-on in the world. They say that they're monitoring the situation and will let players know when auto-demolition will return.
Got a news tip? Contact us directly
here
!
---
About the Author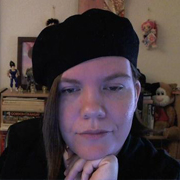 QuintLyn Bowers
,
News Editor
QuintLyn is a long-time lover of all things video game related will happily talk about them to anyone that will listen. She began writing about games for various gaming sites a little over ten years ago and has taken on various roles in the games community.
---
Read Next
You May Enjoy