Live Letter Recap: Final Fantasy XIV Patch 6.4 Will Bring Long-Awaited Love For The Blue Mage Crowd
Today's Letter from the Producer Live teased updates coming in 6.4 and 6.45.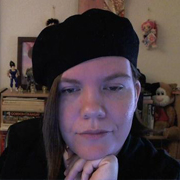 By QuintLyn Bowers, News Editor
Posted: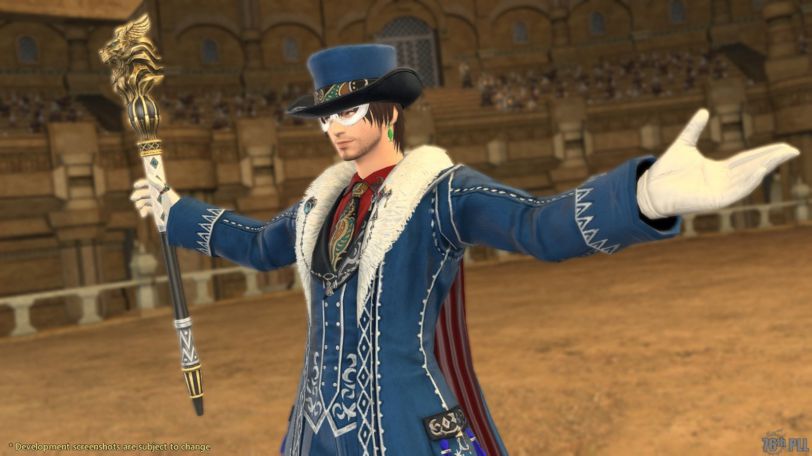 We're almost there gang… that halfway point between Final Fantasy XIV expansions where everything from the last one wraps up and the story for the next part of the MMORPG is set up over several patches. Today, during the latest Letter from the Producer Live, Yoshi-P offered players a look at what's to come in Patch 6.4, "The Dark Throne" – as well as some of what to expect from 6.45. That means it loosely covered everything from the next stage of the MSQ to the next stage of Splendorous tools. As is generally the case, the stream was in Japanese with no translations other than the slides. So, we – once again – relied on the Final Fantasy XIV Discord channel for translations.
First off… the date~ish. The Dark Throne is expected to drop in Late May. That means that everyone has around two months to wrap up whatever they're doing before the next round of things to do are dropped in their lap.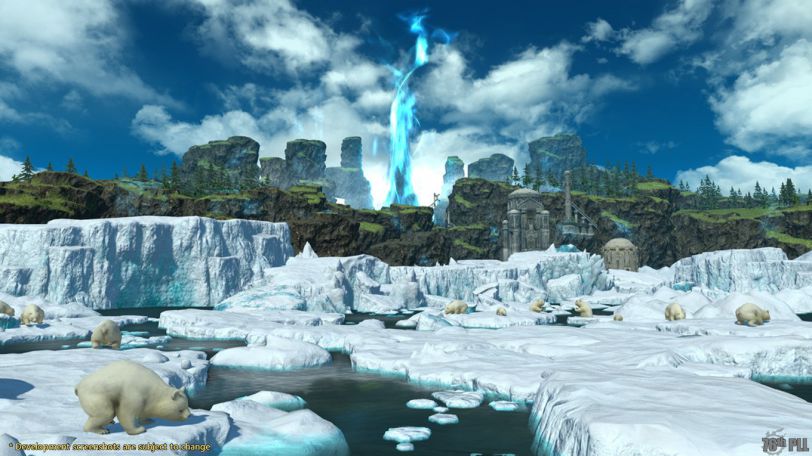 As you might expect, we're going to be spending some more time with Zero… doing exactly what, we're not sure. It probably has something to do with the next dungeon, "The Aetherfont" and the new "The Voidcast Dais" trial. The former, once again, takes us to a snowy area, but it's not all cold. As you can see from the images, there's a very lush, green area in the background that gives a sort of Sharalayan or perhaps Dravanian Forelands vibe.
Perhaps this is how we make our way back to the Thirteenth? It seems like that needs to happen as The Voidcast Dias seems to be where we'll finally face Golbez and maybe rescue Azdaja.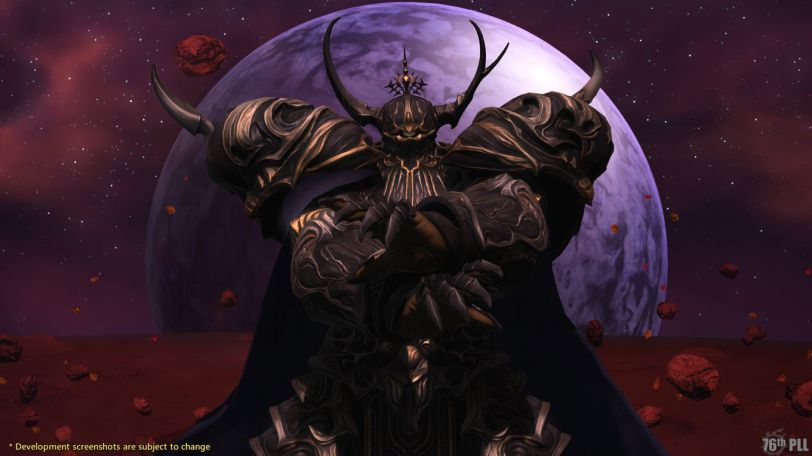 Speaking of trials, a new unreal is on its way. That right. It's time to head back to Containment Bay Z1T9. Get ready for the challenge… and the goodies you can earn if you do it often enough.
Speaking of challenging content, 6.4 will drop the next round of Pandaemonium raids, Anabaseisos. As is now tradition, Savage will unlock a week later, so if you're still working on P8S, you have – at the latest – until the first week of June before the next thing hits. On a side note, Yoshi-P commented on the previous (current) tier being a bit difficult. We have no idea what that means in regard to the difficulty level of the Anabaseisos Savage raids. It could mean they've made them easier, or he could have just been making a comment. Rewards for this tier will be revealed in the next live letter. Although, be prepared for new tomestones – the Allagan Tomestones of Comedy(?). Note that if you're trying to gear, savage restrictions will be lifted this Tuesday.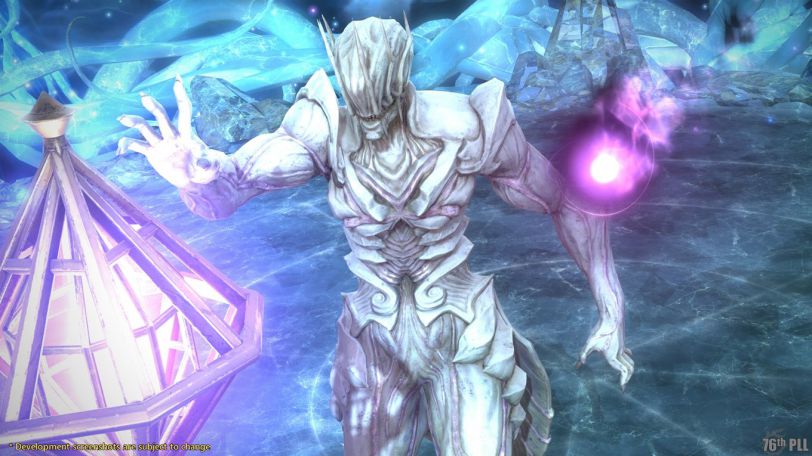 For the "not-so-casual casuals" (read: your crafting and gathering crowd), there's plenty to look forward to there as well. Ocean fishing is getting a new route that takes it towards Kugane. We'll be spending more time with Tataru helping her with her plans for global corporate domination. (It looks like we'll be dealing with Gaius this time and Yoshi-P suggests having done the Werlyt quest line before going into it.)
Island Sanctuary is getting more. Players can expect new ranks and visions, a new gathering area, new construction plots, new rewards, materials, craftable items, animals, and structures. They'll also be adding support for outdoor furnishings. (We're one step closer to just being able to have a house on our islands.) They'll allow 90 items max and they'll have to be near structures. Note that special items like striking dummies and gardens are not supported.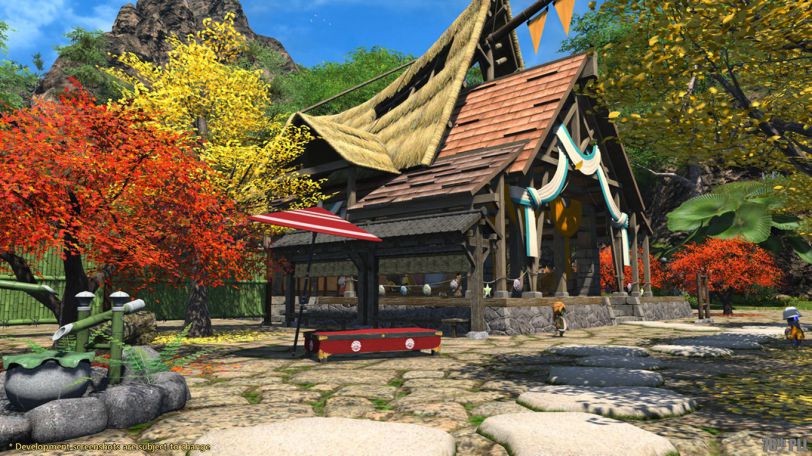 For those wondering about when the next Manderville quest line and weapon upgrades will arrive, those will be dropping in 6.45. Also included in that patch will be the next tier of splendorous tools for the crafter/gatherer gang – perhaps with a dash of romance on the side, and the new Criterion Dungeon, Mount Rokkon. The dungeon will work the same as Sil'dihn Subterrane, although players don't need to have done the former to do the latter. It makes sense. This one appears to take place in Othard somewhere.
Okay, so here's some big news for the other "not-so-casual" casuals. Blue Mages are getting love. Finally! When 6.4 hits, the Blues will get their level cap raised to 80, have new spells and gear added, and even have new enemies in the Masked Carnivale to fight.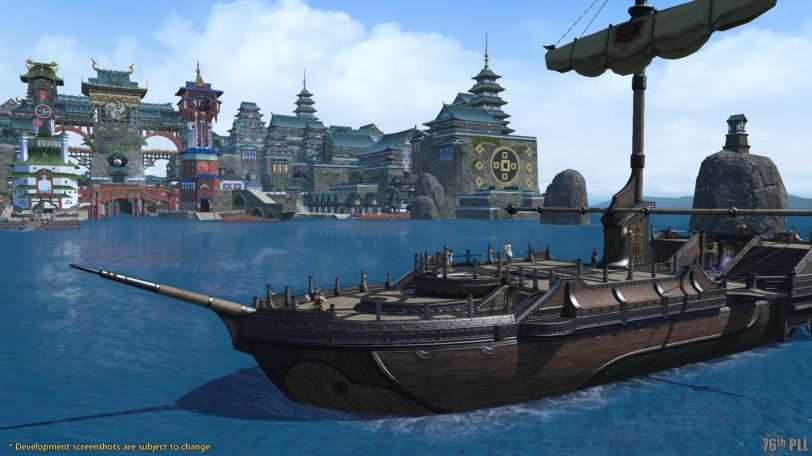 Patch 6.4 will also kick off PvP Series 4, Season 7 of Crystalline Conflict, and bring some changes to Frontline. The changes include a new UI element and adjustments to Fields of Glory. Borderland Ruins will be made temporarily unavailable – which may mean some serious work is being done there. Before all that, however, Season 6 of Crystalline Conflict will kick off this Tuesday with Patch 6.38.
Wrapping this up, the stream also listed some other things that players can expect but the team didn't offer a lot in the way of information on any of it. Of course, more Duty Support is being added. The 4.0 dungeons will be completed, leaving only the 4.x ones to go. There will be some (undisclosed) job adjustments. The devs are increasing the maximum number of gear sets to 100 and all gear sets will be unlocked from the start. This is to make glams easier. (Yoshi-P also noted that while he knows we all want more glam plates, it can't be done just yet. That's part of the reason they're replacing data centers. (PRIORITIES!)
Other random changes include making job icons display in chat for party and alliance as well as on player nameplates. Marketboard transaction fees can now be displayed in the total price. Glasses and wing fashion accessories will display in combat in the overworld. Items stored in multiple locations can now be selected when casting glamours in an inn room. And fairy glamours will be made available to Scholars.
The rest of the stream focused on Fan Fest and all the goodies we can now buy. The stream actually kinda turned into the Home Shopping Network for XIV fans.
Got a news tip? Contact us directly
here
!
---
About the Author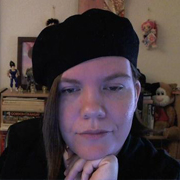 QuintLyn Bowers
,
News Editor
QuintLyn is a long-time lover of all things video game related will happily talk about them to anyone that will listen. She began writing about games for various hobby sites a little over ten years ago and has taken on various roles in the games community.
---
Read Next
You May Enjoy