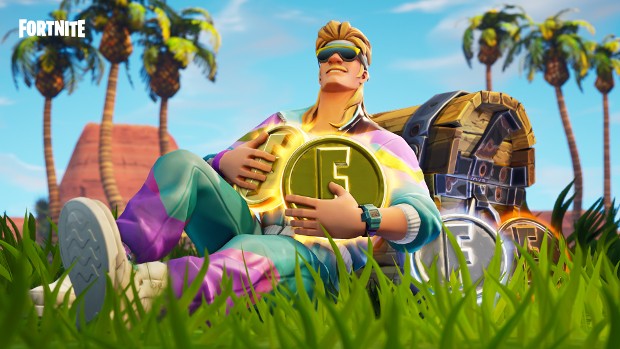 The patch notes for Fortnite's V5.30 update are up and once again, players will be getting some nifty new additions — including a new limited time mode in Battle Royale. This mode is all about collecting points. The person with the most points at the end of the match wins.
To earn points, players collect coins, open loot containers — and yes… take out other players. (Like the death kind of "take out" not a date. Maybe that can be a mode idea for another time.) What points players can earn is determined by which things they do. Things like eliminating an enemy, finding gold coins, or opening supply boxes are worth 100 points, while something like using an apple or mushroom will only earn a player 10 points. Of course, most activities are worth at least a bit more than apple using.
As always, the new mode comes with adjustments to the Supply Llamas and the storms.
Also included in this patch is the completion of repairs to Risky Reels — which means it was time for Epic to announce the Blockbuster Contest winner and premier their cinematic creation. You can watch winner jafnthony's creation "Prepare for Collison" below.