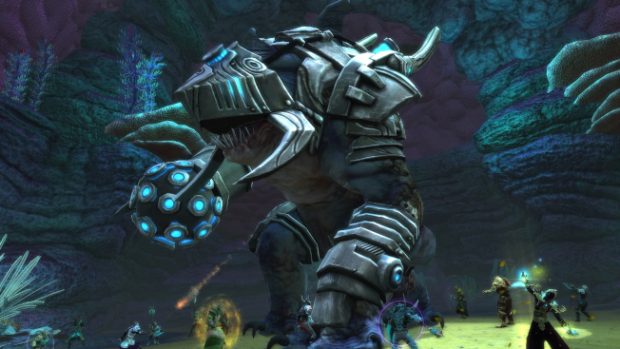 Alright, Rift players, you can stop worrying (for the time being). Gamigo has confirmed not only that they currently have no plans to ax the game, but that it is "contributing a great deal" to their lineup. That said, it's apparently not contributing as much as other games in their portfolio. Hence, the recent downsizing.
This news comes via MassivelyOP's Bree Royce who decided to poke gamigo until they offered up some answers to four questions:
Does gamigo consider Rift a core MMO?
What's happening with the development team? (Location, numbers, etc.)
What other games have been affected by these changes?
Of course, some of the answers were non-answers, or straight up admitted they weren't going to give out that info — such as specific information on the teams, which was a weird "due to competition we don't comment" answer. But, at the end of the day, the general gist is that Rift is going to be hanging around. However, whether or not players will see much in the way of content besides general patches and events is up for question.
I've been telling Mike for a while that I think Rift's about to get the Secret World Legends treatment. Maybe I'm actually right for once? (Even though I'd really rather not be.)