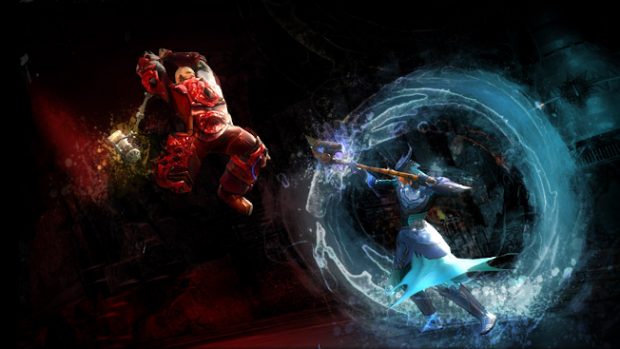 Tomorrow, February 13, ArenaNet will begin experimenting with a Swiss tournament system for Guild Wars 2. The new addition to the game's existing tournament system is an attempt to offer players more of the variety they've been asking for.
For those unfamiliar with the Swiss system, it bases the number of rounds on the teams participating and matches teams by win record. No one's removed from the tournament for losing a single match. As far as integrating it into the existing system, the top players in the Swiss tournament will be moved up to compete in a single-elimination tournament that will then dump into the existing system.
The addition of the Swiss tournament will have little impact on ArenaNet's plans regarding the reward system. Currently, the only plan is to increase the amount of gold awarded when players win automated matches. Learn more about the tournaments on the Guild Wars 2 site.