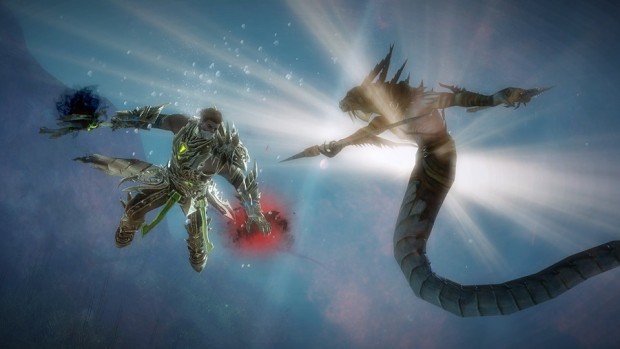 Guild Wars 2's big spring balance patch is now live, bringing with it pages upon pages of changes to every profession, as well as major changes to the Thief elite specialization, Deadeye. You can read about all of them yourself on the game's forums, if you have half an hour or so.
The dev team has also made some tweaks to underwater combat and movement, aimed toward making both more effective and fun. There are even rumors of sunken treasure, for intrepid divers to discover…
If you love loot boxes, the patch also comes with a new form of Black Lion Chest, the Distant Visitors Chest, which can drop the new Shrine Guardian Jackal Mount Skin (also available for 2,000 Gems), as well as various hard-to-get dye kits and weapons.