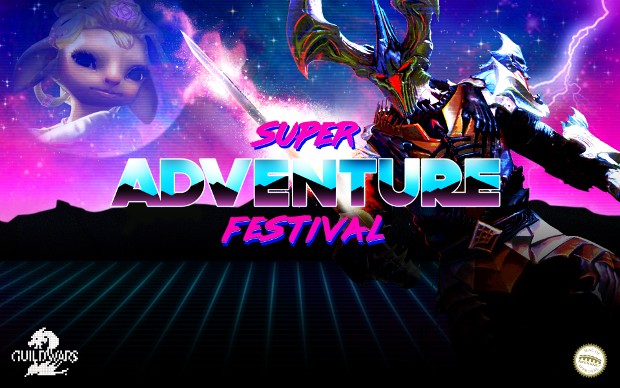 The folks over at ArenaNet sure do seem to love the Super Adventure Box — and Guild Wars 2 players do too. This year, we're still getting our retro action on. But there will be a bit more for everyone to do this time. And of course there will be prizes.
To celebrate the return of the popular mode, ArenaNet has created a totally radical splash page complete with all the neon and VHS-styled font something inspired by the 80s needs.
There's even a new wallpaper for players to download. It looks pretty much like the image above. The event will be available to play until April 19. So get in there, save the princess, collect bubbles. And jump.