Hellgate: Open Beta Date Announced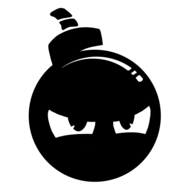 By

MMOBomb Staff,
June 24, 2011


T3 Entertainment's free-to-play MMO Hellgate will launch Open Beta Testing for North American and European audiences on June 30th, 2011. The Open Beta will include two new game modes – the PvP Duel Area and the zombie-infested Cow Room.
Duel Area allows players to participate in a player-vs.-player mode. Players may opt to modify game settings and other battle rules while choosing from four possible areas: Abandoned Passage, Black Wall Way, Forgotten Grave, and Passage of Hallucination. In the Duel Area, players enter Death Match mode and must kill members of the opposing team. To aid combatants in the frenzy, Recovery Crystals are available near each team's base, allowing players to recover HP, MP and shields. The winning team will get PvP points, which may be used to purchase accessories, pets and other items in-game. PvP updates will be posted on Hellgate's website, where weekly top ten players will be rewarded.
Despite its name, the Cow Room won't involve our milk-making friends. Instead, it will be crawling with a team of zombies - normal zombies and mummified. While the zombies may appear weak, players must remain vigilant and slay the Cow Room boss and his zombie cronies, all while avoiding a vision-reducing Sandstorm. But in order to enter the Cow Room, players first need to complete a special recipe to create a key. Players that can handle the madness have a chance to gain the newest and rarest Hellgate item drops.
In addition to the two new game modes, Hellgate will celebrate the Open Beta launch with four special events to strengthen the growing Hellgate community. The Guild Reservoir event will encourage teamwork and collaboration as guilds with 30 or more members join together to earn rewards including nano shards or Palladiums on a per member basis. The Daily Supplies event will run for one month and will scatter daily supplies ranging from Resurrection scrolls to Power message abilities around the Greenwich headquarters. Once a day players will have a chance to acquire up to four awesome items.
How can players level up faster? To Level in Hell will challenge players to level up as fast as they can until level 20. The Game Masters will pick 10 lucky entries to win 3,000 TCoins each. Hellgate will be giving away more than ever before with their final event for Open Beta, Level and Be Rewarded, which will bestow special prizes on all players who reach level 5, 10, 15, 20, 25, 30, 40, and 50. There is truly a special prize waiting for everyone when you enter the Hellgate Open Beta on June 30!
To find out more about Hellgate and to sign up for the OBT, visit http://hellgate.t3fun.com.
Got a news tip? Contact us directly
here
!
---
You May Enjoy