The Heroes of Might & Magic turn-based strategy series has been a part of PC gaming for nearly two decades and in that time we've seen the franchise go through many iterations – many of which occurred before Ubisoft entered the picture. Heroes of Might & Magic Online represents another new iteration or rather, several pre-existing iterations melded into one.
Gameplay in HoMM Online revolves around players trotting to and fro on horseback performing quests, fighting enemies, enhancing their city and leveling up their hero. It's typical HoMM gameplay, but seeing as it's set in the browser, we find everything has a slight 'twist' to it. Players access their personal towns from hub areas where players can collectively congregate, join guilds and venture out on co-operative quests together.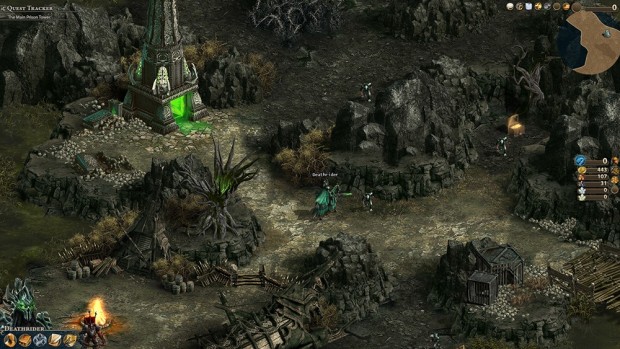 Expanding upon your own town merely requires gold instead of a collection of resources and like so many other 'strategy' browser titles, Ubisoft has introduced waiting periods before buildings are complete. Likewise, hiring new units requires gold, but new units are only replenished after a certain time period. The originals also made you wait, but only for a week's worth of ingame time and not the 40+ minutes it takes in HoMM Online.
Combat however, appears to resemble that found in HoMM 3 and 4, which are two of the series most popular entries. As players explore the zones, their hero will level up and players will get to choose which abilities to acquire. Currently, players are able to choose from either the Haven or Necropolis factions, with each having their own storyline areas and specialized play-styles.
Other features unique to Heroes of Might & Magic Online include siege battles, forgotten site quests and a new PvP arena. Are you a fan of the series?