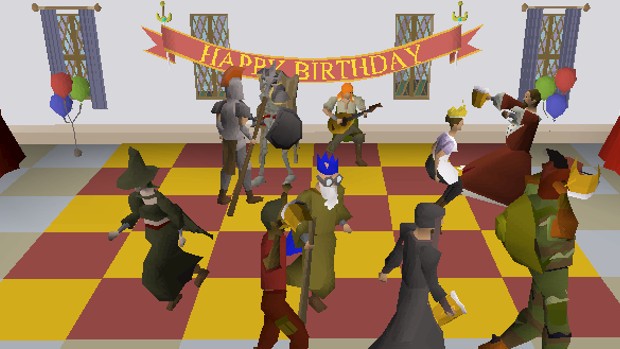 RuneScape's "Old School" version is turning four and Jagex, the developer of the free-to-play game, has plans to celebrate with in-game events. In fact, Party Pete will be throwing a big birthday bash and needs help making sure it goes off without a hitch.
Players will need to talk with Pete in the Falador party room and agree to help out — after which they'll receive rewards from the previous three birthday events and an all new set of rewards for this year.
In addition to the in-game festivities, Jagex will be adding to the celebration by introducing new world servers and dropping a big announcement in relation to the game's next eSports tournament.