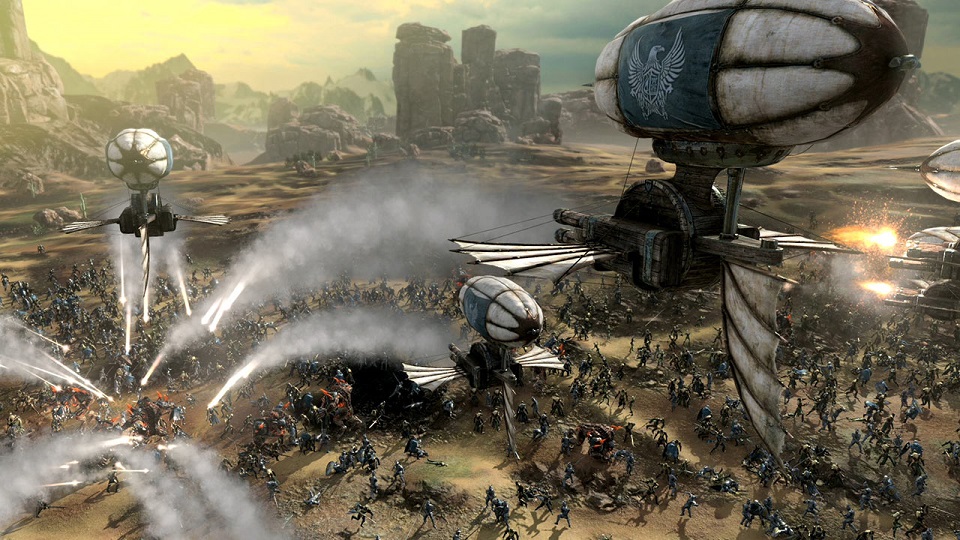 Last month, we learned that MMORTS Kingdom Under Fire 2 would be launching in North America and Europe later this year, but that publisher Gameforge "wouldn't confirm the game's payment model, though it was free-to-play in Korea." Today we have news of the launch window and the payment model — and it's not free-to-play.
KUF 2 will launch in November "through multiple digital platforms" on PCs in NA and EU, but the decision has been made to go with an up-front price — several, in fact — in lieu of free-to-play. In the press release announcing the news, Gameforge said that the game "is the perfect candidate for a change to a Premium pricing model" and "will have higher drop rates and a more traditional RPG-centric gameplay balancing than found in many F2P titles, which we know some fans of the genre prefer."
Considering that the game has already shuttered servers in Russia and Korea, it could be argued that KUF 2 is following in the footsteps of another long-awaited game that struggled to find a foothold as free-to-play in other regions before eventually coming to the West as a B2P title — which then went F2P and is shutting down next month. In the meantime, you can purchase the various KUF 2 packages for $29.99, $49.99, and $99.99 on the game's website.