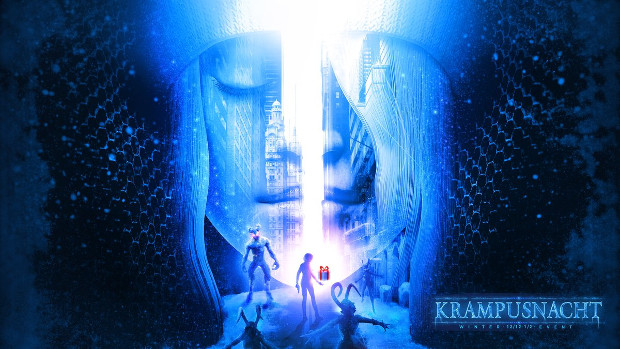 Secret World Legends' latest update has arrived, bringing with it all the holiday cheer soldiers fighting for secret societies will ever need. Starting today, Dragon, Illuminati, and Templar alike will be able to enjoy all the Krampusnacht festivities, which include snowball fights, Krampus hunting, and a public raid.
Of course, there are plenty of goodies to be had, including pets, sprints, and lots of clothing items. Some will be earned through the above activities. but you can also get a few goodies for just logging in, on top of the regular daily login rewards.
In addition to the holiday event, two other things that players have been waiting for are now open for business. Ockham's Razor (the barbershop) and Modern Prometheus (the plastic surgeon) are now ready to handle everyone's appearance-changing needs.
As should be expected, there have also been several tweaks made to the rest of the game. These can be read about in the patch notes.