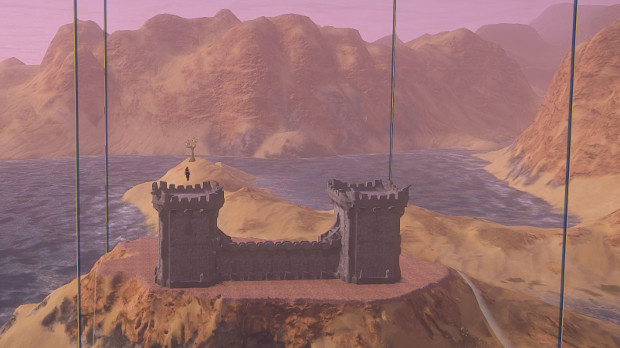 Some significant changes are coming to Landmark in its next update. A post on the game's forums by one of the developers outlined several new changes, including an update to claims that increases the size of a single claim over 16 times; eliminating the need for attached claims altogether.
The new claims will now be 525 x 525 x 450 voxels and players will get that space immediately when placing their claim.
In addition to this, new players will receive automatic claims on what are called "Pioneer Landscapes. Landscape is the new term for islands, with Pioneer Landscapes being similar to the Foundation Museum islands. The idea behind these is to give players the perfect spot to build right away. However, should the player want to claim a mountain or some other area, they will be able to do so.
Full details on the changes to claims, the new landscapes, and even caverns are available on the Landmark forums.